What we offer
What we offer
We're a fast-growing organization with ambitious future plans, and we reward based on performance. We offer clearly defined career paths where you can manage people or manage your business, and become the leading industry expert in your market. We offer best-in-industry training in a variety of formats, and we have opportunities for relocation both nationally and internationally in our office network spanning 332 countries worldwide.
We offer a transparent and competitive monthly salary. In addition, we reward based on performance with uncapped monthly commissions. We also offer comprehensive benefits and a 401k with matching, as well as team and individual recognition through competitions and awards for exceptional performance. We equip you with innovative tools and industry partnerships to support you in your day-to-day role, and we regularly host all-company and local events to celebrate success.
We operate a high performance culture so you'll be part of a winning team in a sociable and energetic environment full of high achievers. Our leadership are open and accessible and we are fortunate to have extremely long tenure amongst our top performers. We also place a strong emphasis on giving back to the community, and regularly support local and national charitable initiatives.
Rewards & benefits
Pay
At Hays, we give you the opportunity to reach your full potential and be rewarded for your achievements. Our reward structures are set up to drive performance, focusing on results and behaviors that reflect our brand values.
For our Account Managers, Recruiters, and 360 Recruitment experts, this includes competitive base salaries and industry-leading, uncapped commission, resulting in unlimited earning potential based on your personal performance. Unlike most of our competitors, your earning potential is not determined by your relationship with your manager or your team's performance; you are in full control of what you earn.
Commission earnings for our high performers can far exceed our competitive base salary. All our recruiting experts in Hays are also eligible to partake in local, regional, and national incentives leading to five star vacations, high profile events and awards to celebrate success.
Benefits
Perks at work include:
Employee recognition programs, including individual awards and competitions for outstanding achievement
Employee discounts and offers on a range of restaurants, hotels, attractions, retail, leisure, and vacations
Defined career planning including training programs, leadership development and global career opportunities
An employee referral program that rewards people for referring current and future recruiting experts into our business
Workplace flexibility, wellbeing program and dress down Fridays
Employer-Paid Benefits
We offer a competitive suite of employer paid benefits, which include:
A generous paid time off program, including unlimited PTO for qualifying employees
Seven US holidays and two floating personal holidays
2 paid days for volunteer service
Life and ADD insurance
Short & Long term disability
24-hour Employee Assistance Helpline
Hays sponsors a self-funded medical plan. A machine-readable file that satisfies the Transparency in Coverage rule can be
found here
.
Employee-Paid Benefits
We also offer a competitive suite of employee paid benefits, which include:
Pre-taxed medical prescription plan options: two high deductible health plans and three traditional plans
Dental and vision plan
Pre-Taxed Dependent Care, HSA and FSA programs
401k with matching
Identity Monitoring Program
Supplemental Worksite Benefits
Training & development
The staffing industry is competitive and demanding. Our success is measured by your success. We want you to excel and if you're a talented person who sets your standards high and wants to contribute towards a winning team; we'll provide you with every opportunity to help you grow into an expert at Hays. In fact, we'll invest more in your professional development than any other staffing company, supporting you with on-going training throughout your career at Hays, whether you're starting out in your career or an experienced staffing professional. We also offer numerous opportunities to expand your career internationally in our network of 254 offices in 32 countries worldwide - from Australia to Malaysia to Chile. Many of our team have experienced life and work in several countries over their career at Hays - check out our #yourHaysStory to see just a few!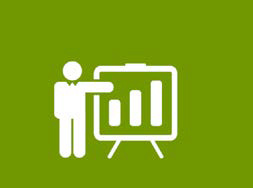 New Hire Training
Our training is designed to develop your sales or recruitment expertise and skills, and we're proud to say that it's widely recognized as the industry's best. With a mix of classroom, on-the-job, and one-to-one coaching, our program builds staffing best practice and is adapted to suit your individual learning needs. Whatever your background, our training will support you in becoming a staffing expert and help you build a rewarding and successful career as quickly as possible.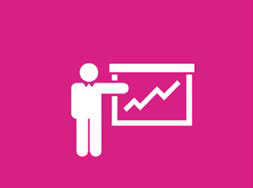 Management training
Managing and leading others is one of the most important jobs in our company. We want to develop our people into great leaders and managers of people and businesses. Our programs are practical and interactive, developing skills such as coaching, managing performance, building cultures, and leading high performing teams. This training is delivered at regular intervals throughout your career.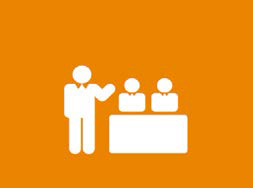 Leadership development
At the most senior levels of the business, our internal high potential leadership programs provide accelerated learning opportunities for talented individuals. Our external global senior leadership program is built and delivered by some of the world's leading business schools.
Contact Hays
Find your nearest Hays office today from one of our 12 offices across the USA.
Explore Hays US
Explore Hays worldwide
Navigate this site